On November 29 of last year, Dr. Susan Moore tested positive for coronavirus and was admitted to Indiana University Health hospital. In a video she posted to Facebook on December 4, Dr. Moore said she was having to fight to receive the treatment she believed she needed, and that her doctor continually downplayed her symptoms, withheld medicine, and "made me feel like I was a drug addict." Was it medical malpractice?
After her video went viral, Dr. Moore was "adequately treated" (her words), and eventually discharged. Unfortunately, just over two weeks from the date she posted that Facebook video, Dr. Moore passed away due to complications related to COVID-19.
Why did she have to fight so hard for treatment she believed to be necessary? Might it have prevented her death if those treatments had been provided in a more timely manner?
Sadly, we may never really know the answers to those questions. Here's what we do know, though: 
Besides being a medical doctor, Susan Moore was a Black woman

The doctor who treated Dr. Moore was white

A huge and growing amount of

research

finds that Black patients get inferior treatment in comparison with White patients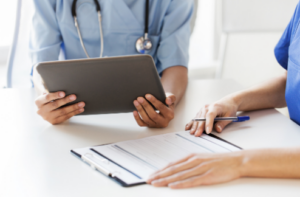 It should go without saying that all people deserve to be treated fairly. Moreover, if you or someone you love receives treatment, their complaints go ignored, and they suffer harm as a result thereof, it could form the basis of a medical malpractice claim. Do not allow yourself to be the victim of injustices. Please, reach out today if you have any questions or concerns.
Author:
Richard I. Feingold
Richard I. Feingold & Associates, P.C.
Personal Injury & Social Security Disability
Stay Connected:
Sign up for our newsletter
Like us on Facebook
Connect on LinkedIn
Follow us on Twitter