When considering your disability claim, the Social Security Administration (SSA) will break down your limitations into two categories: exertional and nonexertional limitations.
A limitation is when your illnesses, injuries, and related symptoms make it harder to function at work. Limitations can be caused by pain as well as struggles with concentration and focus.
Social Security will consider these limitations when evaluating your ability to do other work at step five of the five-step sequential analysis of your case.
Want to learn more about Social Security disability law? Sign up for our free newsletter.
What Are Exertional Limitations?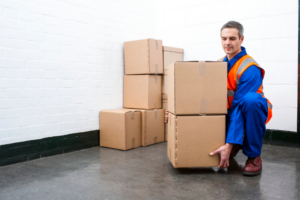 Limitations are classified as exertional if they affect your ability to perform the strength demands of jobs.
Strength demands include the ability to walk, stand, sit, push, pull, carry, or lift.
Social Security groups the amount of exertion into five levels:
Sedentary
Light
Medium
Heavy
Very Heavy
What Are Nonexertional Limitations?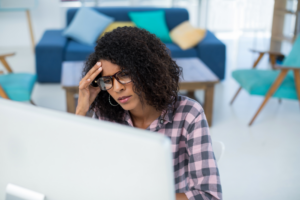 Nonexertional limitations are those that don't concern these strength demands.
Nonexertional limitations include difficulty functioning because you are nervous, anxious, or depressed. Or you might have problems maintaining attention or concentration because of a mental impairment.
You might not be able to understand or remember instructions too well because of a brain injury or other cognitive impairment. Or you may have difficulty seeing or hearing because of problems with vision or deafness.
Environmental limitations can prevent people from performing some jobs due to difficulty tolerating dust or fumes.
Also, because of carpal tunnel syndrome or other musculoskeletal conditions, you may struggle in performing the manipulative or postural functions of some work. These postural functions include:
Reaching
Handling
Stooping
Climbing
Crawling
Crouching
Why is the Difference Between Exertional and Nonexertional Limitations so Important?
This is such an important distinction because of a reference book that SSA uses to decide what jobs you may be able to perform.  It is the Department of Labor's Dictionary of Occupational Titles.
This reference book categorizes occupations based upon exertional vs. nonexertional demands. In order to find out if you can perform other work, Social Security will look at this book.
Before turning to this reference, however, Social Security will determine what is your residual functional capacity (RFC). The RFC is what you can do after considering all the restrictions caused by your various impairments.
Based upon your RFC, SSA will decide if you can do other work which exists in significant numbers in the national economy.  To do this, Social Security has to figure out your exertional vs. nonexertional limitations. SSA then compares your limitations to the requirements of potential jobs. As you can imagine, this is can be quite an involved process.
If you have any questions about this important topic, please contact social security disability lawyer Richard Feingold us by filling out our online form or by calling us at (773) 989-9899. And thanks for reading!
Richard I. Feingold is a nationally respected personal injury and Social Security disability lawyer in Chicago, IL. Learn more about Richard.
Originally published Jul 16, 2017. Updated on Nov 10, 2020.